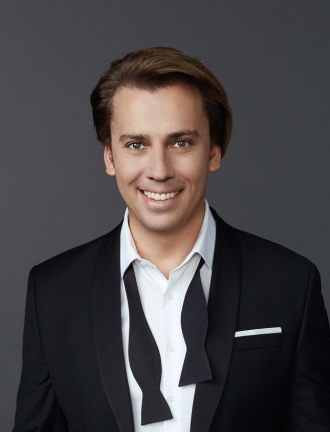 MAXIM GALKIN SHOW
lundi 4 décembre 2023 à 20h
Big concerts of Maxim Galkin in Switzerland!

The cultural association TEATRO SUL LAGO invites fans of humor to the big solo concerts of Maxim Galkin. The events will take place in the cities of Geneva in early December. You can buy tickets for the performance of the popular master of disguise online or contact our mail for group orders.

Boyishness, insolence, laughter and "the unbearable lightness of being." Maxim Galkin is a talented comedian, actor, parodist and owner of a wide variety of stage qualities, his smile continues to hover over the stage even after the artist hides behind the curtain. We will not describe here in words the art of the artist, his sharp jokes, improvisations and remarks. We simply invite you to the most entertaining evening of the popular parodist Maxim Galkin to experience these emotions while sitting in the auditorium, which now and then explodes with laughter and applause.

Maxim is simply a favorite of the public, his charisma and vivid image floats on the waves of audience sympathy. He is always attentive to the viewer, and when his fans bring the traditional bouquet to the stage, he is always attentive and gives the viewer a personal thanks and a smile. Galkin jokes, parodies, he is sometimes full of sarcasm and sharp jokes, often even on the verge of criticism …. But the artist does not lose time and gives love to the audience.

Images of Maxim Galkin

Brilliant parodies and reincarnations of Maxim into monsters of Russian and foreign stage are very accurate, sometimes it seems that the audience is not applauding Galkin, but the artists themselves. We see on stage Muslim Magomayev, and Alexander Serov, and Nikolai Baskov with Dima Bilan. Not only male, but also female images are subject to Galkin's talent – this is the loud-voiced Masha Rasputina, Zhanna Aguzarova and even the unrealistically strong voice of Lyudmila Zykina …

We will hear Anna Netrebko's angelic soprano, and then Philip Kirkorov's sonorous baritone will replace the immortal aria. The auditorium is numb: there are so many different voices, but on the stage he is alone, Maxim Galkin, behind whom are hidden a thousand images, voices and faces. Sometimes Maxim jokingly says: "You know, I myself would love to go to my concert to have plenty of fun!"

We are waiting for you at the concert of Maxim Galkin, because you cannot miss such an opportunity – to see and hear the master of parody in Europe. Duration 2 hours without intermission! 2 hours of laughter and entertainment that will leave you in a great mood and joy for a long time.
Commander un ou plusieurs billets cliquez ici